Hottest Hockey Wives and Girlfriends
With the Senators
Mike Fisher's
2009 engagement to
Carrie Underwood
I wondered what other Hockey stars had hot or famous girlfriends.
I doubt if they'll hep your game any, but check 'em out anyway, it can't hurt!
Hilary Duff.
Oiler's
Mike Comrei'
s Fiancé as of Feb 2010.
"I like to sit in the audience, you know I don't sit up in a box or anything, and people started to know that I'm sitting there, and they'll be like 'Mike sucks!' Or try to rile me up. And I'm like, 'Hey, watch it! I'll come up there, you know.'"
( Ready more
Hockey Quotes
)
Gena Nolin.
Former Bay watch star and wife of
Cale Hulse
who used to play for the Blue Jackets.
Veronika Varekova
.
Petr Nedved'
s from the Coyotes ex-wife.
Willa Ford.
The "bad-girl of pop" and
Mike Modano
's wife.
Canadian actress
Elisha Cuthbert.
Sean Avery's
ex-girlfriend, who then went on to
Dion Phaneuf
spurring the infamous
'Sloppy Seconds'
quote from Avery.
Emma Andersson.
Model, Swedish Survivor contestant, The Redwing's
Henrik Zetterberg'
s girlfriend.
Inna Puhajkova. Jaromir Jagr'
s current girlfriend.
Jagr
almost went out with former Miss Slovakia,
Andrea Veresova
Jagr
(the stud) also dated Czech supermodel
Iva Kubelkova
Rachel Hunter.
Playboy and Sports Illustrated model and Rod Stewart's ex-wife. LA King's
Jarret Stoll
was all set marry her but called it off just weeks before the wedding .

Carol Alt
After her 3 year marriage to New York Rangers'
Ron Greschner
didn't work out, she then married Ex-Senator and Islander,
Alexei Yashin.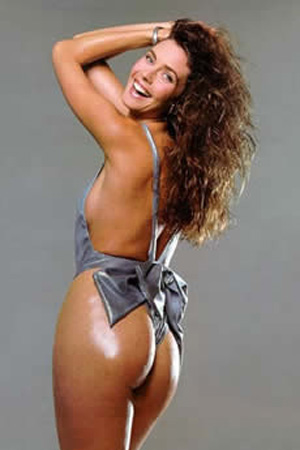 Candace Cameron Bure.
Best known for playing D. J. Tanner on Full House. Married to Pavel Bure's brother
Valeri.
Anna Kournikova.
Ex-Pro Tennis player and model. Dated
Pavel Bure
and
Federov
.
Angelica Bridges.
wife of the Oiler's
Sheldon Souray.
Abby Malone.
Wife of
Ryan Malone
from the Penguins
Melanie Collins.
NBA TV News Anchor and
Scottie Upshall's
girlfriend from the Flyers
Alyonka Larionov.
Daughter of Hall of Famer Igor Larionov dated both
Ovechkin
and
Malkin.
Ovechkin
with
Katja
, whom he met on a Rusian online dating site.
Nathalie Sanschagrin.
Dainius Zubrus'
wife.
Apparently, right after
Kate Hudson
and
Lance Armstrong
broke up, Kate ended up back in the arms of her ex boyfriend
Eric Lindros
.
Stacia Robitaille
-
Luc Robitaille's
classy wife. I'll bet she's ALL-IN!
From Left to Right:
Brandy Blake
(Rob's wife),
Angelica Bridges
(Sheldon Souray's wife),
Dina Arnott
(Jason's wife) and
Stacia Robitaille
(Luc's wife).